10 Fitness Apps to Keep Your Health on Track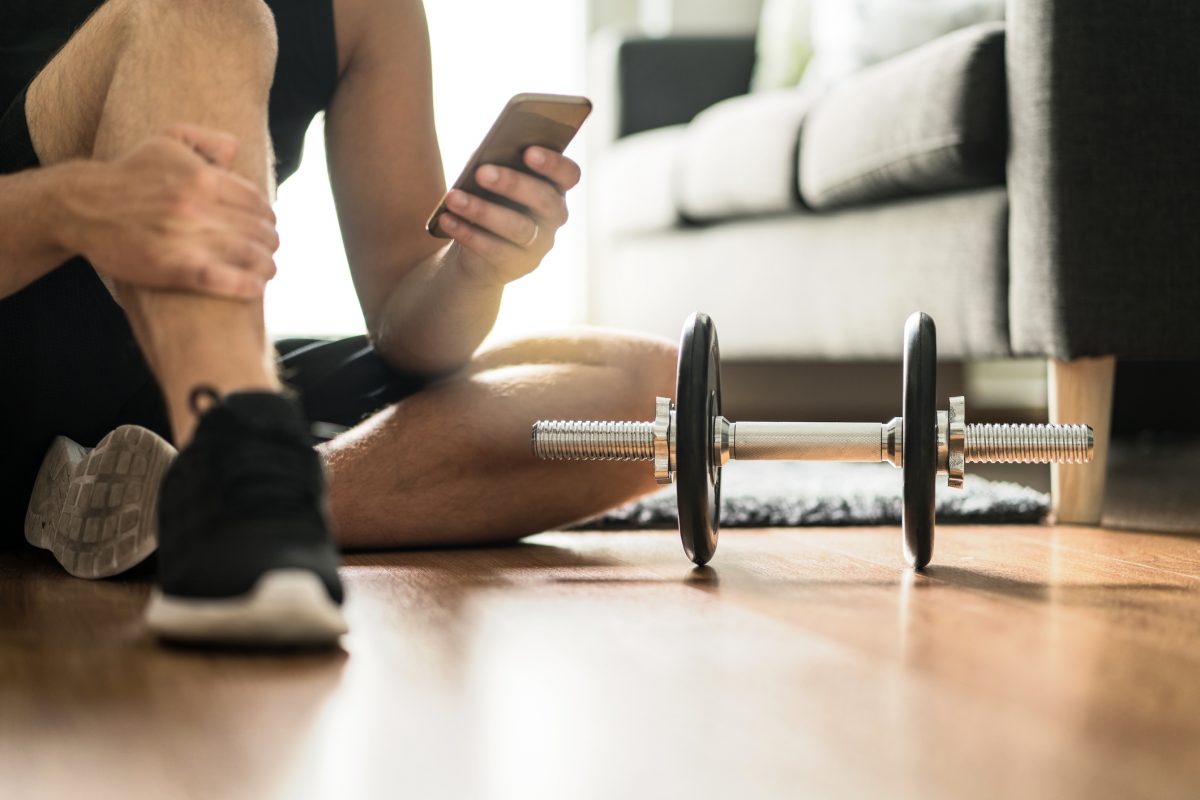 Trying to tone up, lose weight or gain muscle? When it comes to getting fit, everyone could use a little help. Fitness apps are an easy and convenient way to help track your workouts and nutrition and motivate you to consistently push yourself to reach your goals. From beginner to pro athlete, these apps meet a range of needs and are great for kickstarting a successful fitness journey.
Our top 10 health and wellness apps for 2020 are:
My Fitness Pal: the oldie but goody of the fitness apps. You can track everything from what you eat and the nutritional content, to exercise and the calories that you burn. It's a great one stop shop!
Headspace is all about meditation and stress relief, especially for the beginner. They have short and long guided mediations to help all of us take a deep breath and relax. Mediation has been shown to help lower stress, improve focus and improve sleep. Taking a few minutes each day can help teach skills for life-changing mindfulness.
Map My Run is an app for tracking distance – but it isn't just for runners. You can track walking, bike riding or any general exercise. With training plans and audio coaching, reaching your goals is super easy. Save your favorite run courses, jam to motivating songs, track hiking and elevation or share challenges with your fitness community.
Nike Training Club and Peloton are both hot apps right now. On-demand exercise is popular, and these options give you classes at your fingertips. Live classes for running, strength, toning, cycling, yoga and even outdoor workouts can be streamed from afar.
Fitbod: If your goal is to get fit, bulk up or maintain a routine at the gym, then Fitbod is your app. The app uses training algorithms to understand your strength-training ability, study your past workouts, and adapts to your available gym equipment for maximum results.
Daily Yoga offers beginner to advanced yogis hundreds of instructional yoga classes. Learn new yoga poses, record your daily practices, ask the biggest worldwide yoga community questions or simply share your yoga moments.
Fitbit (the app) is intended to pair with devices that measure several health parameters. Fitbit devices can track daily activity, workouts, sleep and more. You can view progress toward daily goals for steps, distance, calories burned and active minutes. Set weekly sleep goals to improve your rest habits and log workouts in an easy-to-use exercise calendar.
Sworkit: Have a jam-packed schedule? Sworkit allows you to customize your own workouts that can range from 5 to 60 minutes. With more than 300 unique workouts and 400 exercises, you can pick a plan that works for you.
Lifesum is an all-inclusive app for clean eating, diet plans, macro and net carb tracking, healthy recipe prowling and exercise logging. Whether you want to stress less, eat healthier, do one more burpee or learn to love broccoli, Lifesum will help you find a way.
If exercise were a pill, everyone would take it! The benefits of exercise aren't just for your waistline. Exercise is good for your brain, helps prevent and reduce the reoccurrence of many forms of cancer and is a natural antidepressant. It can be done socially or in isolation. You can join a gym, get an app, or simply walk out your front door. Just don't be too hard on yourself. If you miss a run, your CrossFit class or an on-demand video, don't beat yourself up. Get back to it the next day, because your body will start responding to that "medicine" and it will depend on it!
Written in collaboration with Misty Alexander, Wellness Director at Shreveport YMCA