Five Things You Must Know Before Shopping This Holiday Season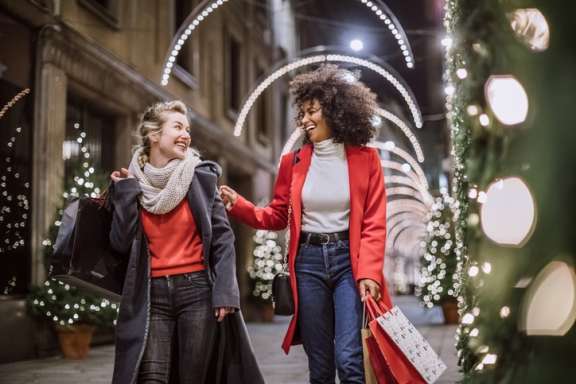 Paul Bracey, MD
Ochsner LSU Health Emergency Medicine physician, Dr. Paul Bracey, reveals his five tips to surviving the holiday shopping season. The holidays are a time to enjoy the company of friends and family. Shopping for gifts should be a fun and worthwhile experience. Buying online is an option but heading out for fresh air and exercise can be very rewarding.
Here's his list, check it twice:
Bring hand sanitizer with you and use it between stores. Chances are you weren't the first person to touch that handbag or shopping cart. Flu activity is in peak season and the proximity of people during holiday get-togethers increases the likelihood of spreading the flu.
Window shopping is fun and walking around a mall is good exercise. Staying active can help boost your energy and improve your mood.
Some stores use scents to manipulate shoppers into spending more. Suck on a mint or chew a piece of mint-flavored gum to help block out the smells.
Skip the crazy crowds by shopping right before closing - preferably after dinner. Who doesn't love mall food? – your waistline. Avoiding the mall on an empty stomach helps keep you from eating the unhealthy concession store pretzels and popcorn. If you do plan an all-day shopping excursion, pack some fruit or healthier snack options to munch on!
Get some earbuds and jam to your favorite playlist while scouring for great bargains. This helps reduce stress and studies show you are more likely to stick to your budget when your anxiety levels are lower.
Hopefully, by following these five simple steps, your holiday shopping experience is more enjoyable and stress-free. In the event a loved one or co-worker isn't feeling well, Ochsner LSU Health Shreveport has two new Urgent Care locations, East 70th Street in Shreveport and Airline Drive in Bossier, open on Christmas Eve, Christmas Day, New Year's Eve and New Year's Day.
Ochsner Anywhere Care virtual visits offer immediate access to a healthcare provider from your smartphone, tablet or computer. Free prescription delivery is now offered to your home or office within a 20-mile radius of any Ochsner pharmacy.
Looking for a new primary care doctor? We welcome you to our new location at Provenance Place in Shreveport. Call 318-626-0100 to schedule an appointment.