Taking Care of your Dad Bod: Men's Health Month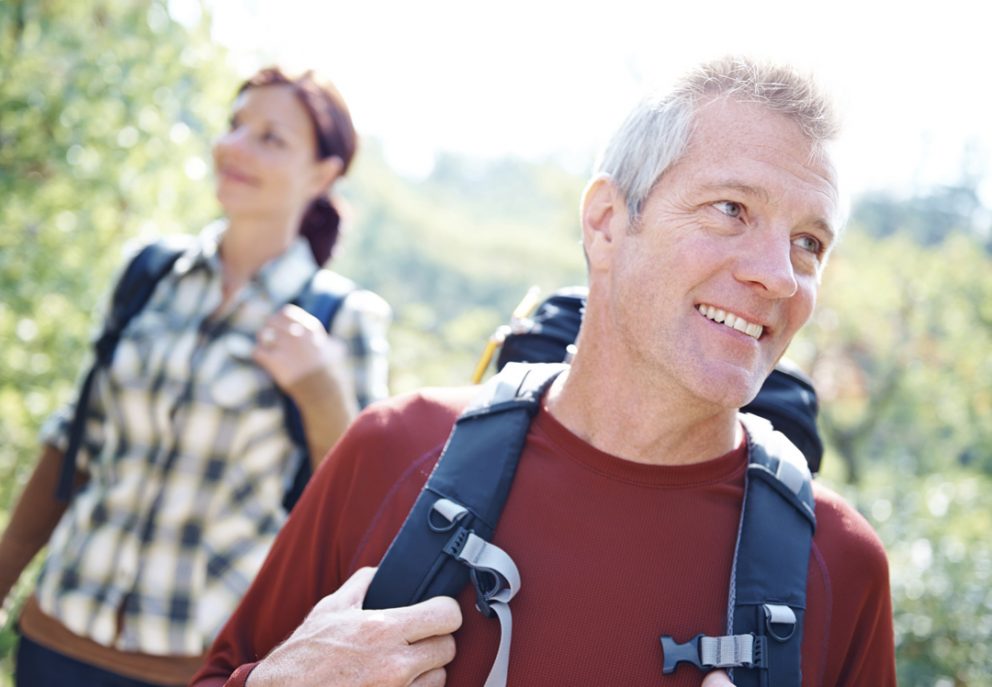 The Best Kind of Dad Bod is a Healthy One!
June is Men's Health Month. Since 1994, the focus of this month has been on growing the awareness of preventable medical problems and encourage early detection and treatment of diseases among men. Chronic medical conditions like diabetes, obesity, hypertension, heart disease and high cholesterol are some of the common problems causing men to die prematurely when they are in the prime of their life.
Did you know:
12% of men over the age of 18 are considered to be in fair or poor health. (CDC)
The leading causes of death for men are heart disease, cancer and accidents/unintentional injuries. (CDC)
Men have a greater risk of heart disease than women and experience their first heart attack at a younger age compared to women. (Harvard Health)
The most common cancers among men in the U.S. are skin cancer, prostate cancer, lung cancer, and colorectal cancer. (CDC)
60% of men don't have routine visits with their physician.
How can you combat these diseases and stay healthy? Here are three simple tips to get you started:
Find a doctor. Choose one you're comfortable with, so you can openly discuss all aspects of your health.
See that doctor! Just because you are feeling well doesn't mean you are well. Many of the diseases that affect men don't show symptoms or show symptoms only when the disease has progressed to a late stage.
Get informed. You do want to be knowledgeable and understand that you shouldn't ignore symptoms or complaints, but you don't want to self-diagnose. Leave that to the experts!
Dr. Steven Bailey, Chairman of Internal Medicine at LSU Health Shreveport and an attending physician at Ochsner LSU Health Shreveport, has additional tips for men on how they can stay healthy.
"To decrease your risk of having heart and blood vessel disease, stop smoking and exercise regularly. If you have diabetes and need to improve your blood sugar numbers, eat a balanced diet, decrease your bad cholesterol, be physically active, and limit stress. And men, don't be among the one-third of adult men who have not had a lipid profile in the past five years as it is crucial to have blood work done every 4-6 years starting at age 35. Also, consider a coronary-artery calcium scan, which is a noninvasive test that looks inside coronary arteries to find actual plaque. It is the best way to proactively get a handle on your heart health by assessing your overall plaque risk, or 'plaque burden."- Dr. Steven Bailey.
Additional screenings that are important for men to get and when are:
Blood pressure screenings should be done once a year. If the top number is greater than 140 or the bottom number is greater than 90, schedule an appointment with your provider.
Cholesterol screening for Heart Disease prevention should be checked every 5 years.
Prostate Screenings should start at age 45.
Cancer experts are lowing the age for when you should have your first colon screening from 50 to 45 years of age because of the rise in colon cancer diagnosis in younger people.
Encourage your husband, dad, brother, best friend, or any guy in your life to take their health seriously this month and always! If you need help finding a primary care physician and setting up your routine checkup and screenings, contact Ochsner LSU Health Shreveport at 318-626-0386.