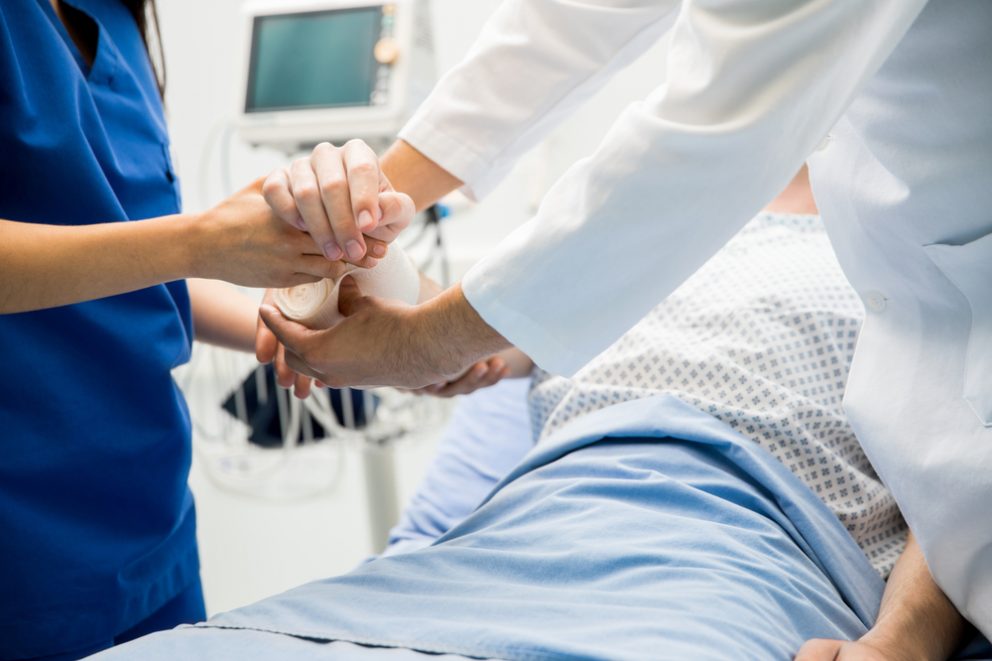 About this service:
The Burn Center is one of the leading burn treatment facilities in the nation and the only such center in North and Central Louisiana. In addition to caring for the residents of our community, we accept patients suffering burn injuries from surrounding states. The Burn Center provides a comprehensive team approach to the care of burn victims. The clinical team, including Burn/Trauma Surgeons, Nurse Practitioners, Nurses, Skilled Technicians, Occupational Therapists, Physical Therapists, Social Workers, Registered Dietitians and Psychologists provide care throughout the duration of stay for each patient. The Burn Unit cares for children and adults as well as high level trauma care for severely burned patients. The Burn Unit also provides outpatient care for minor burns.
All burn patients regardless of the extent of the injury are fast-tracked and seen by specialists in the burn center.
The center has a 15-bed capacity, 7 ICU, and 8 step-down beds, operating and recovery rooms, hydrotherapy unit, outpatient clinic and research laboratory.
The burn center has a yearly inpatient enrollment of 200 patients. Pediatric admissions range from 30-35% per year.
The outpatient clinic has over 2500 visits a year from acute burn and healed burn patients
Approximately 200 operations are performed on acutely burned patients a year, while elective reconstructive surgery is performed on 70-80 patients annually.
The Percy R. Johnson Burn Foundation is a private, not for profit organization seeking to ensure the availability of services for burn patients and the families of burn patients receiving treatment in the Shreveport-Bossier City area.
The Burn Foundation sponsors programs, including the Annual Camp I'm Still Me for young burn survivors from all over the state of Louisiana. The camp is voluntarily staffed by some of the Burn Care team, doctors, nurses, physical therapists, occupational therapists, teachers, social workers, firefighters, parents of young burn survivors, and adult burn survivors.
Campers enjoy air-conditioned cabins, pavilion, dining hall, playground, canoeing, swimming pool, and much more. The camp accepts children ages 5 to 17 who have survived burn injuries. This camp is free of charge to all attendees.