Otolaryngology Head & Neck Surgery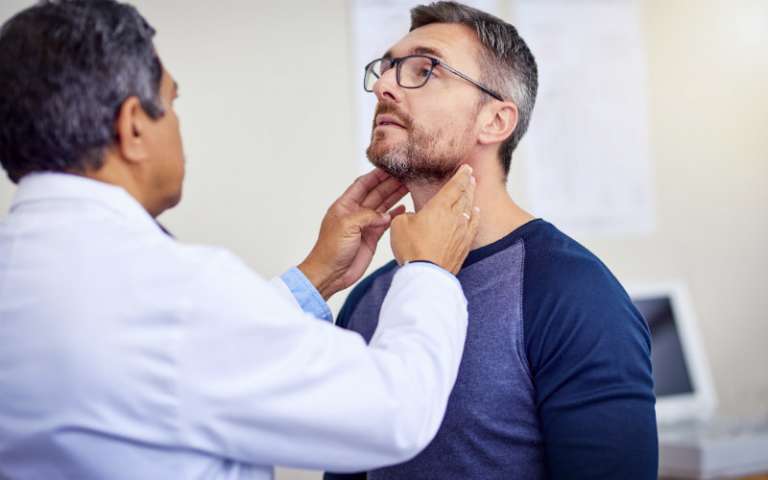 About this service:
Cancers of the head and neck cover a wide spectrum, including cancers of the skin, throat, larynx, mouth, nasal passages and thyroid. With cutting-edge therapies, imaging capabilities and world-renowned physicians who take a multidisciplinary approach to care, our Head and Neck Center is a distinguished leader in the treatment of these cancers.
The Ochsner LSU Health Shreveport Otolaryngology program has a rich history of providing comprehensive care in all areas of otolaryngology/head and neck surgery through state-of-the-art medicine and surgery, cutting-edge research, clinical trials, and innovative graduate medical education programs. Our fellowship-trained physicians provide patients with a team-oriented, quality driven approach, in general, ENT (ear, nose, and throat) as well as all ENT subspecialties.
Audio Services: Audiologists provide hearing tests for all ages, cochlear implant programming, hearing aids, balance tests, and other tests for hearing and balance disorders.
Cleft Clinic: Our Louisiana Cleft Team (TLC) is a group of dentists, otolaryngologists, psychologists, and speech therapists, who provide a highly specialized approach to the treatment of cleft palate/lip disorders.
Cochlear Implant Center: Our hearing experts provide solutions regionally to individuals with severe to profound hearing loss with the cochlear implant. The implant is an auditory prosthesis that can be surgically implanted into the inner ear of children and adults who do not derive sufficient benefit from hearing aids
Comprehensive Facial Nerve Program: Our multidisciplinary program offers a full range of treatments for patients with facial nerve disorders including facial paralysis, facial synkinesis, trauma, and tumors. Our team includes experts in facial plastic surgery, neurotology, otolaryngology, oncology, and audiology.
Head and Neck Surgery: Surgical treatment of cancerous and non-cancerous tumors of the head and neck, including thyroid and parathyroid diseases, salivary gland disease, skull base tumors, and cutaneous oncology.
Facial Plastic and Reconstructive Surgery: Cosmetic, functional, and reconstructive surgery of the head and neck.
Laryngology/Voice & Swallowing: Treatment of disorder of the throat, including voice and swallowing problems by physicians and our team of speech therapists.
Otology/Neurotology: Treatment and diagnosis of diseases of the ear, including trauma, cancer, and nerve pathway disorders, which affect hearing and balance. Cochlear implant Program and implantable hearing aids.
Pediatric Otolaryngology: Diseases in children with special ear nose and throat problems
Personalized Cancer Therapy: A Cancer treatment strategy centered on the ability to predict which patients are more likely to respond to specific cancer therapies. The approach is based upon the concept that tumor biomarkers – proteins, genes and other molecules- are associated with patient prognosis and tumor response to therapy.
Rhinology and Sinus Surgery: Diagnosis and treatment of the nose and paranasal sinuses, including septal deviations, chronic rhinosinusitus, allergy and immunology. Balloon sinuplasty.
Surgery: Minimally-invasive robotic surgery techniques are used to remove benign and malignant tumors of the mouth and throat. The robot allows exceptional access to the small and often difficult to reach areas making complex surgeries less invasive.
Contact Us
Reach us by mail:
Ochsner LSU Health Shreveport Otolaryngology
1501 Kings Highway
P.O. Box 33932
Shreveport, LA 71130-3932
Reach us by phone:
Administrative
318-675-6262 or 318-675-6264
Ambulatory Clinic
318-626-2690
Audiology Services
318-813-2698 or 318-813-2697
Feist-Weiller Cancer Center ENT
318-675-6262 or 318-675-6264