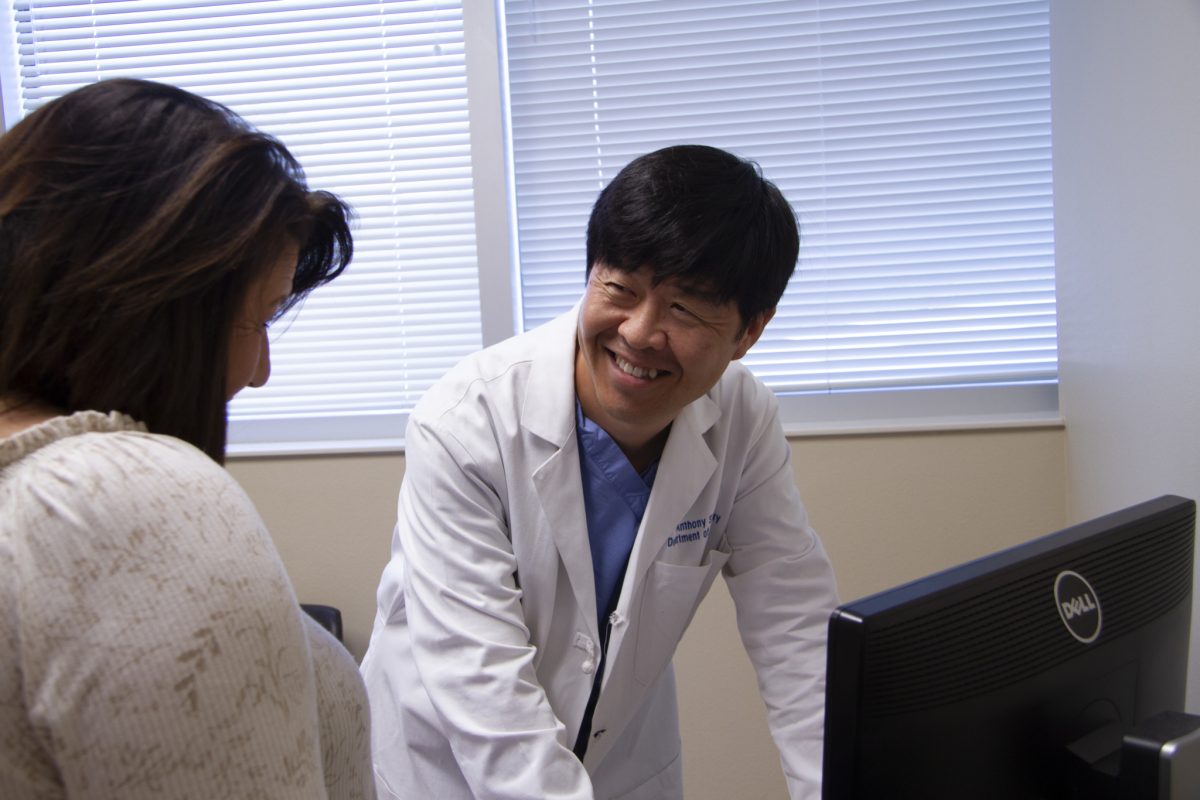 About this service:
The Ochsner LSU Health Shreveport Academic Medical Center's Neurosurgery Department is committed to providing comprehensive patient care using the most innovative surgical approaches for a wide variety of neurological conditions. We offer state-of-the-art neuroscience treatment facilities including Gamma Knife, a dedicated Neuro ICU, and the only 24/7 Stroke Center in the area. Our neurosurgeons perform more than 3,000 complex surgical procedures each year and are recognized as leaders for neuroscience in the South.
Contact Us
Phone: 318-626-0203
Fax: 318-629-4841
Ochsner LSU - St. Mary Medical Center
1 St. Mary Place, Suite 100
Shreveport, LA 71101
*Use entrance closest to intersection of Margaret Place and Marycrest Avenue
Why Choose Ochsner LSU Health Shreveport Neurosurgery?
Dedicated high-quality care
Our Stroke Clinic is prepared to handle any stroke-related emergency 24 hours a day, seven days a week and is the only round-the-clock stroke clinic in the area.
We house the only Neuro ICU in the area, comprising of a 10-bed unit specifically for advanced monitoring and treatment of neurosurgery patients and specially trained nurses certified by the American Association of Neuroscience Nurses.
Industry-leading technology and research
In January 2000, we became the first facility in the state to offer patients Gamma Knife radiosurgery.
Whenever possible, we offer minimally-invasive endoscopic or laparoscopic techniques that are not only effective but also have faster recovery times to allow patients to return to their busy lives.
Our Epilepsy Surgery Program is part of a collaborative partnership between our neurosurgeons and neurological colleagues, working together to provide hope to adults and children with epilepsy by offering surgical removal of the epileptic focus within the brain.
Our Pediatric Concussion Clinic team uses a computerized cognitive assessment aid for pediatric concussions to identify possible impairment and compare to normative data to further assist the clinician in making a decision regarding a need for a more comprehensive evaluation and to return-to activity
Our Physicians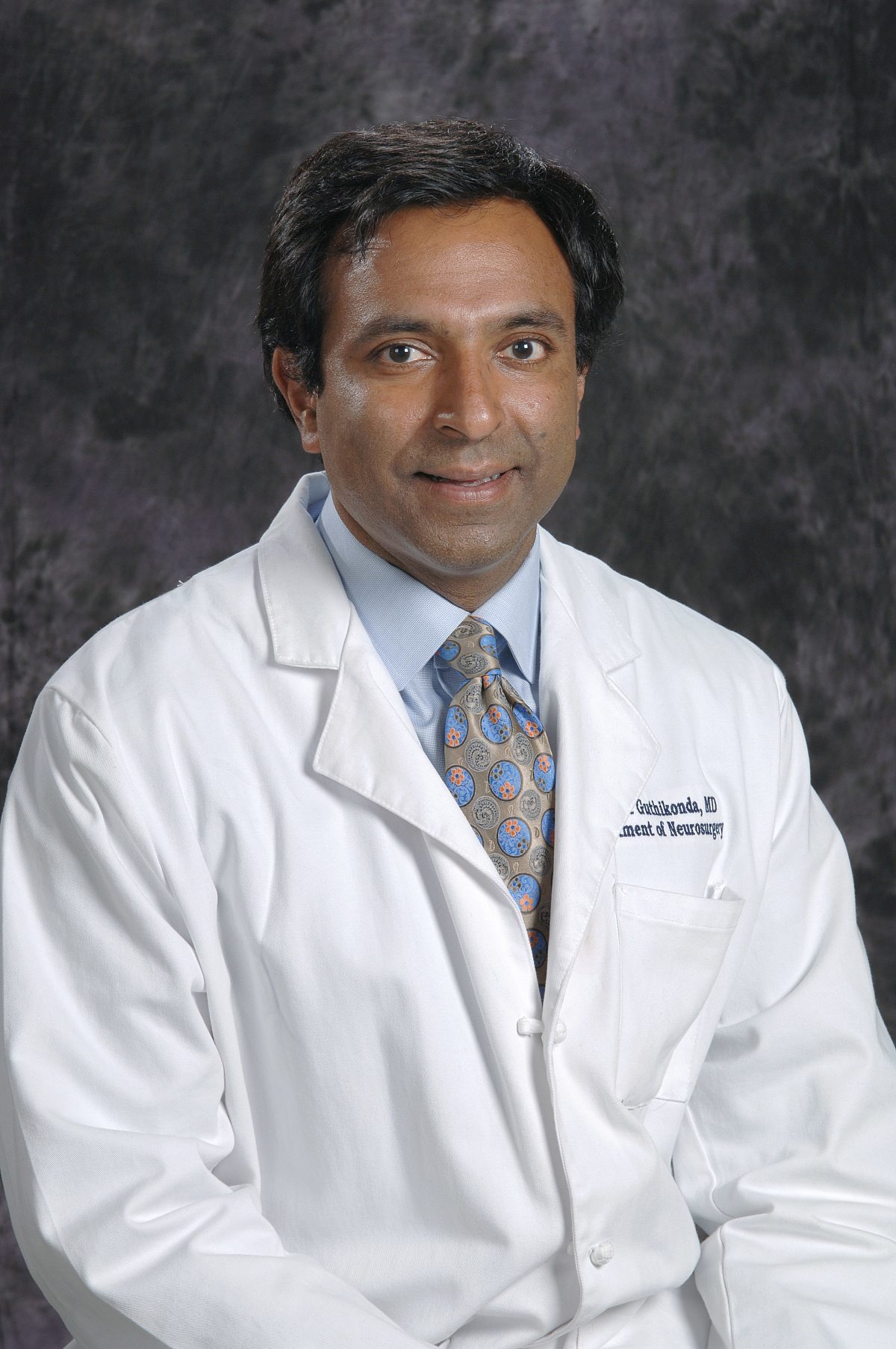 Bharat Guthikonda, MD, FAANS, FACS
Professor and Chairman, Department of Neurosurgery
Specialties: Specialties: Brain Aneurysms, Brain Tumors, Arteriovenous Malformations (AVMs)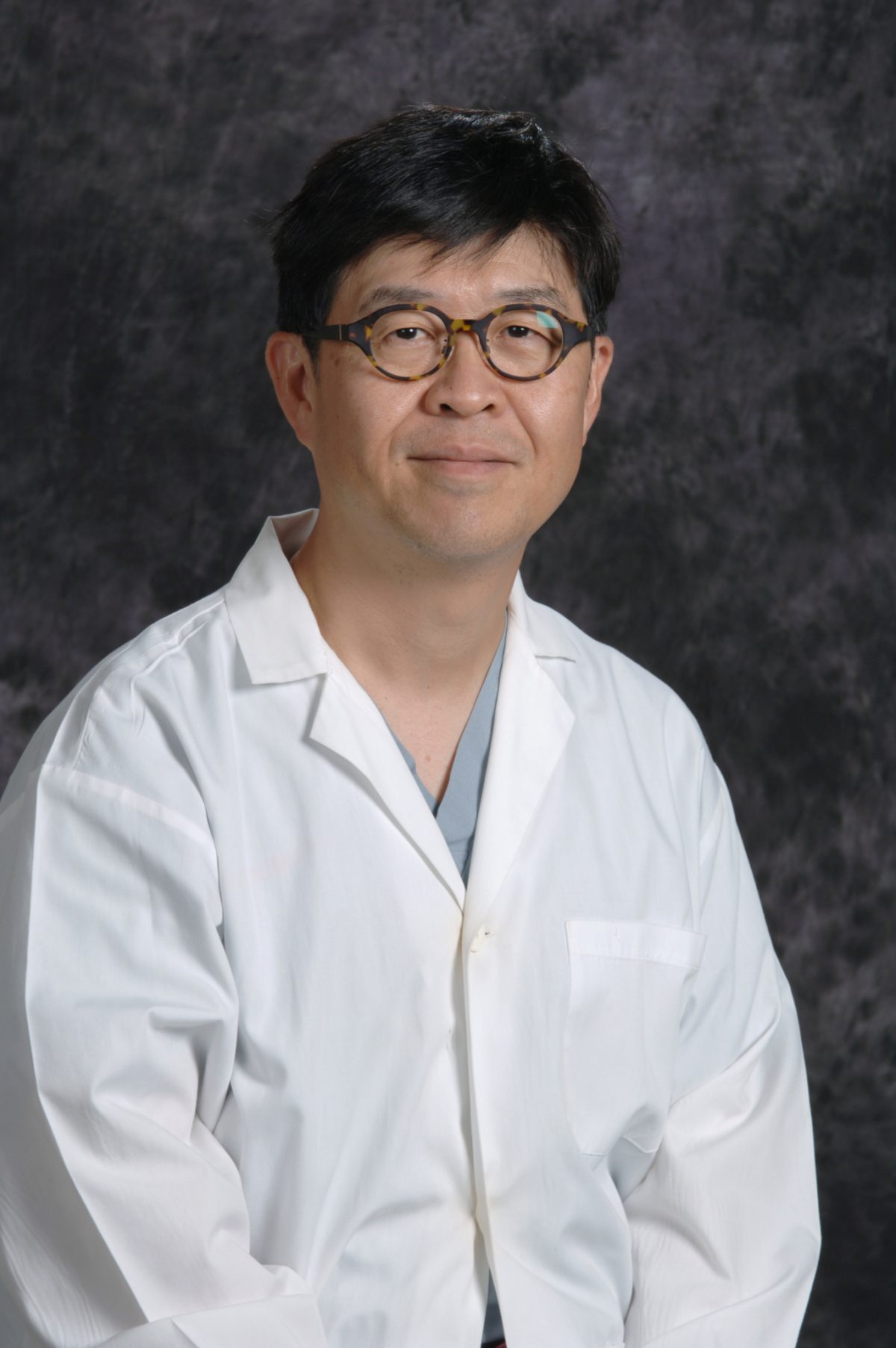 Anthony Sin, MD, FAANS
Professor, Vice-Chair and Director of Complex Spinal Disorders Department of Neurosurgery
Specialties: Specialties: Scoliosis, Spinal Cord Injuries and Fractures, Degenerative Disc Disease
Hugo Cuellar, MD, PhD, DABR
Associate Professor
Specialties: Specialties: Neurointerventional Surgery, Stroke, Brain Aneurysms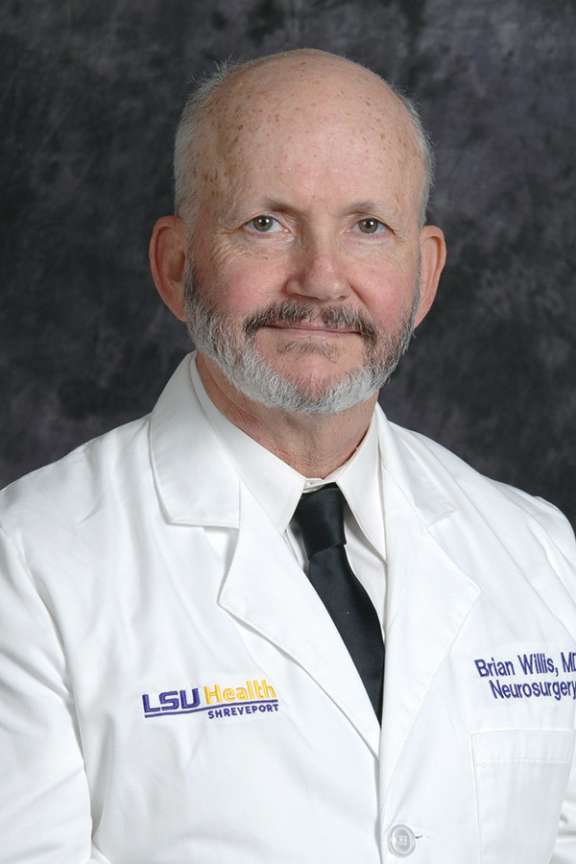 Brian Willis, MD, FAANS, FACS
Professor and Chairman, Department of Neurosurgery
Specialties: Specialties: Trauma, Spine, Pediatrics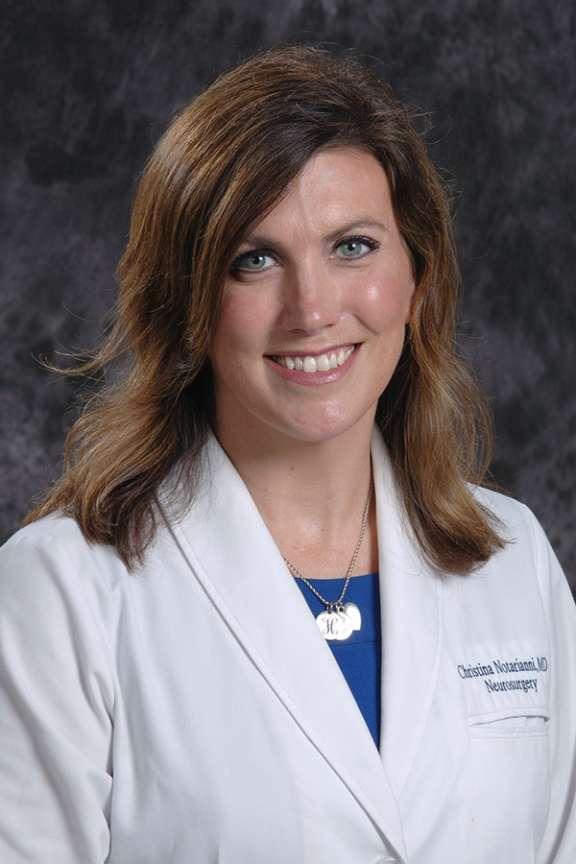 Christina Notarianni, MD, FAANS
Associate Professor and Director of Pediatric Neurosurgery
Specialties: Specialty: Pediatrics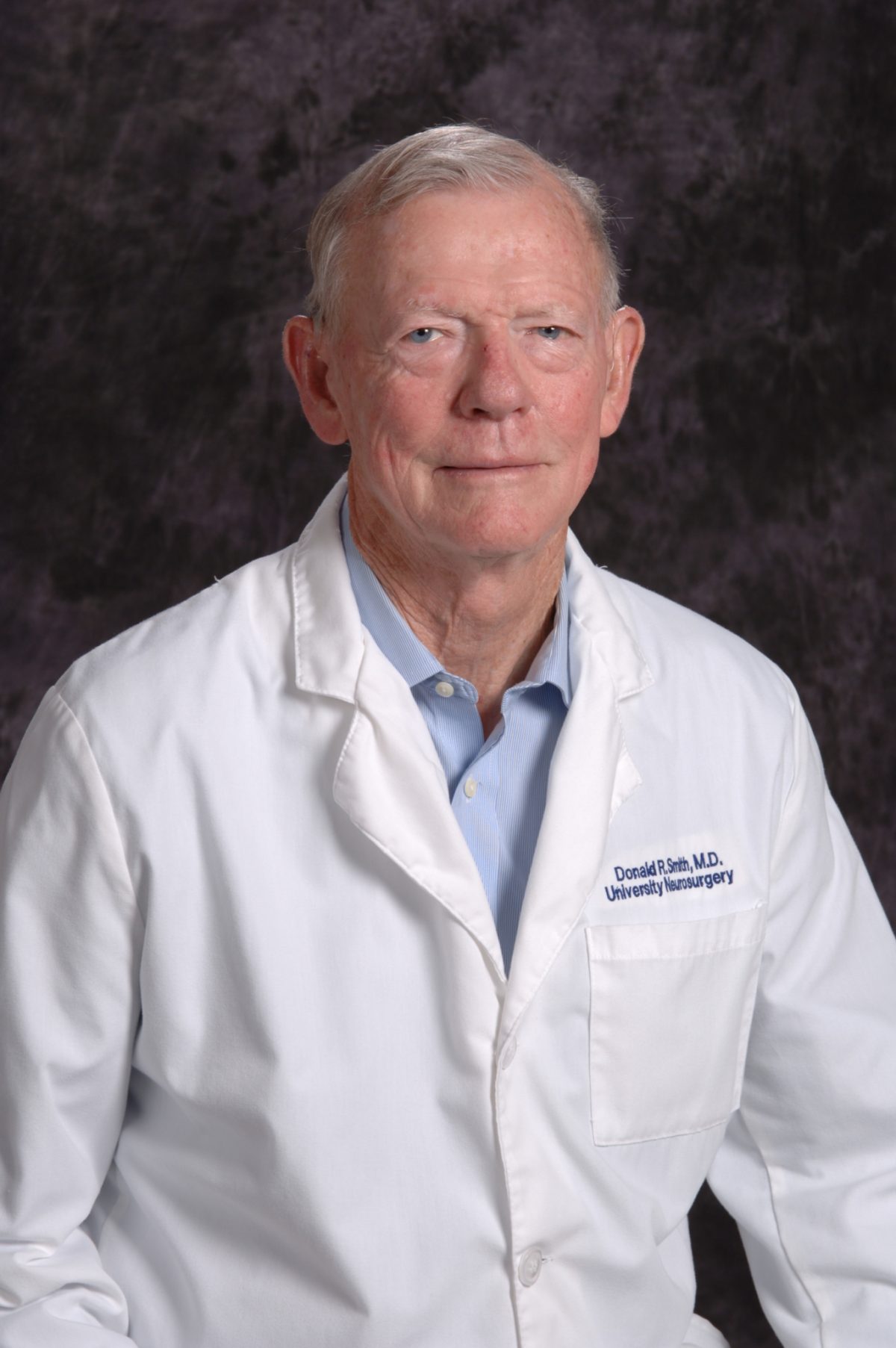 Donald Smith, MD, FAANS
Clinical Professor
Specialties: Specialties: Spine Disorders, Peripheral Nerves, Gamma Knife
Jennifer Kosty, MD
Assistant Professor and Director of Skull Base Research Department of Neurosurgery
Specialties: Specialties: Epilepsy, Brain Tumors, Brain Aneurysms, Endovascular
Specialties & Services:
Acoustic Neuroma
Aneurysm
Anterior Communicating Hemorrhage
Anterior Fossa Skull Base
Arachnoid Cyst
Arnold Chiari Malformation
Arteriovenous Malformation
Basilar Artery Aneurysm
Basilar Hemorrhage
Brain Abscess
Brain Tumor
Cervical Spine Trauma
Closed Head Injury
Contusion
Cushing's Disease
Dandy-Walker Syndrome
Diastematomyelia
Epidural Hematoma
Encephalocele
Gamma Knife
Giant Aneurysm
Glioma
Gilioblastoma
Gunshot Wounds
Hydrocephalus
Hypertensive Hemorrhage
ICA Aneurysm
Infection
Intraparenchymal Hemorrhage
Lumbar Spine Trauma
Meningioma Intracranial Neoplasm
Metastatic Intracranial Neoplasm
Metastatic Spine Neoplasm
Middle Cerebral Hemorrhage
Middle Fossa Skull Base
Multiple Metastases
Myelomeningocele
Ophthalmic Artery Aneurysm
Pain
Pediatric
Penetrating Injury
Petroclival Meningioma
Pituitary Adenoma
Pituitary Intracranial Neoplasm
Pituitary Tumor
Posterior Communicating Hemorrhage
Posterior Circulation Hemorrhage
Posterior Fossa Skull Base
Posterior Interhemispheric Approach
Primary Intracranial Neoplasm
Primary Spine Neoplasm
Rheumatoid
Sella Skull Base
Skull Base Meningioma
Skull Base Trauma
Skull Base Tumor
Subdural Mematoma
Skull Fracture
Spine Neoplasm
Spine Degenerative Disease
Subarachnoid Hemorrhage
Stealth
Stroke
Thoracic Spine Trauma
Vertebral Hemorrhage
FAQs
How long will my appointment take?
Our goal is to make sure each patient is seen promptly. Our neurosurgeons typically devote specific days each week in a clinic because they also manage treatment programs, perform surgeries, and teach. For this reason, please allow 2-3 hours for your appointment, especially if unscheduled emergencies delay the doctor.
Can I get an earlier appointment?
Clinics are by appointment only. If your condition deteriorates or changes, please contact our nursing staff, or if urgent attend the nearest hospital emergency department.
What should I do if I'm unable to attend an appointment?
If you are unable to attend an appointment, please cancel as soon as possible. You will be given another appointment if still required. By notifying us, it enables another patient the opportunity to see the doctor.
When can I visit a family member or friend after surgery?
Visiting hours for patients in the Neuro ICU is from 10:00 am to 1:00 pm and 3:00 pm to 8:30 pm. Visitors in the NICU are restricted to next-of-kin only; children are discouraged.
Ochsner LSU Health Shreveport, in its role as an academic medical center of excellence, provides cutting-edge patient care, conducts world-class clinical and basic research, and offers the highest quality undergraduate and graduate medical education experiences. we provide state-of-the-art neuroscience treatment facilities including Gamma Knife, Neuro ICU, and Interventional Neuroradiology and are recognized as the leader for neuroscience in the South.
What is Gamma Knife?
Since becoming the first in the state of Louisiana to acquire Gamma Knife technology, we have completed over 800 procedures, becoming a leader in stereotactic radiosurgery in the South.
The Gamma Knife procedure stands unique in its ability to reach areas of the brain that remain inaccessible through conventional surgery. This enables patients who were once considered inoperable due to deep-seated abnormalities or critically-located lesions to receive treatment/cure for their disorders.
It also provides additional treatment options to those who have previously undergone conventional treatments or those who do not wish to undergo procedures such as the craniotomy. In addition, it offers treatment options to those who cannot qualify for surgery due to health problems or advanced age.
The Gamma Knife is revolutionary in the treatment of neurological disorders in that it, unlike conventional surgery, requires no incision or opening of the skull. Rather, it uses sources of radioactive Cobalt-60 for generating gamma-ray beams. The microscopic beads are digitally focused onto a specific pre-determined target within the brain, delivering a calculated amount of radiation. Targets are so precise that surrounding healthy tissue near the targeted area receives minimal radiation doses.
Gamma Knife radiosurgery is used for treating a wide spectrum of brain disorders either alone or as an adjunct to conventional surgery, such as vascular malformations, benign tumors, malignant tumors, movement disorders, trigeminal neuralgia.
More information on Brain Conditions
Nationally Recognized Stroke Care
Our stroke specialists have been nationally recognized for their expertise in endovascular and open surgical approaches to neurovascular disease, most recently receiving the American Heart Association/American Stroke Association's Get With The Guidelines® Stroke Silver Quality Achievement Award.
About Stroke Care
Award-winning stroke care
Ochsner LSU Health Shreveport is certified by The Joint Commission as a Thrombectomy-Capable Stroke Center. If you or your loved one is in need of care following a stroke, we provide high-quality, state of the art stroke care.
Stroke Care
Clinical excellence combined with professional and compassionate delivery of care defines Ochsner LSU Health Shreveport's stroke program and sets us apart. Our stroke teams-comprised of board certified physicians, nurses, therapists, and social workers-offer an integrated approach to diagnosis, treatment, and prevention of and education about stroke.
Time is critical when it comes to stroke. When a patient displays stroke-like symptoms, early diagnosis and treatment is crucial. We are focused on providing rapid diagnosis using the treatment guidelines developed by the American Heart Association/American Stroke Association Get With the Guidelines-Stroke program to treat stroke patients. Our hospital is equipped:
To provide brain-imaging scans which are available 24-hours a day, 7 days a week.
With a rapid response stroke team comprised of specially trained physicians and nurses to administer immediate stroke care using clot-busting medications and/or mechanical clot removal therapy when appropriate.
During and after a hospital stay we provide or connect patients with services needed to begin their recovery and make continued progress. We offer:
Stroke education for patients and their families to help them understand stroke, rehabilitation, and prevention.
Rehabilitation and therapy services (including physical, speech, and occupational therapy) to help patients regain movement and function abilities
Nutrition services to help patients make positive lifestyle decisions.
Social work services to help patients and families cope with change.
We also help patients improve their health through providing information on:
Risks factors for stroke.
What you should do if you are at increased risk for stroke.
Warning signs of stroke.
Becoming more informed and involved in their health care.
Act quickly and call 911 if just one of the stroke-like symptoms come on suddenly.
Thrombectomy Care (Mechanical Endovascular Reperfusion)
Stroke patients at Ochsner LSU Health can benefit from an extended 4.5 hour tPA treatment window and can receive endovascular treatment up to 24 hours after symptom onset.
We feature an advanced Neurointerventional Biplane Angiography Suite and the latest thrombectomy devices, both of which allow physicians to perform the most complex endovascular interventions.
Scope of Service
The stroke program cares for those who have suffered an ischemic or hemorrhagic stroke.
Stroke Program Core Team
Oleg Chernyshev, MD, PhD – Stroke Program Medical Director
Hugo Cuellar, MD, PhD – Stroke Program Medical Co-Director
Sandy Putman, MBA, BSN, RN – Vice-President Trauma/Stroke
Wandria Dallas, MN, RN, AGCNS-BC – Stroke Coordinator
India Lewis, BSN, RN – Stroke Nurse Navigator
Mike Nolan, RN, CFRN – Stroke Nurse Educator